As the world has progressed, Dubai has evolved rapidly as a city, with fantastic annual additions to its various distinctive attractions and features. As the west seems to have already taken its full course, Dubai is a city that maintains its progress steadily in the fast-moving world, making it a global hub, or a place where tourists from many places come together.
Traditionally, canals help transport goods from one port to another or even improve irrigation facilities. The Dubai water canal was made available to the public in 2016, which connects the Arabian Gulf to the Creek. With this transformation, an island was made out of a large part of the Emirates, and it is possible to personally witness this momentous development by hiring or chartering a yacht tour in Dubai Marina to maximize your experience.
The Infrastructure of the Canal
The Dubai Water Canal is one of the world's biggest beautifications. It is a pleasing sight to the throng of tourists it attracts. The sidewalk along the canal consists of the shopping center, hotels, restaurants, luxury homes, and walking and cycling tracks. The canal is extended to 3.2 km in length. It's six meters deep with an eight-meter-long bridge. It starts in Dubai's well-known Business Bay district and ends in the Arabian Gulf, passing through Safa Park and Jumeira.
The Purpose of the Canal
The canal creates more extensive opportunities for hotels and restaurants to display their work and is a tourist attraction. The crowd is drawn to see the magnificent infrastructure and the famous water fountains, which have completely transformed the face of the emirate forever.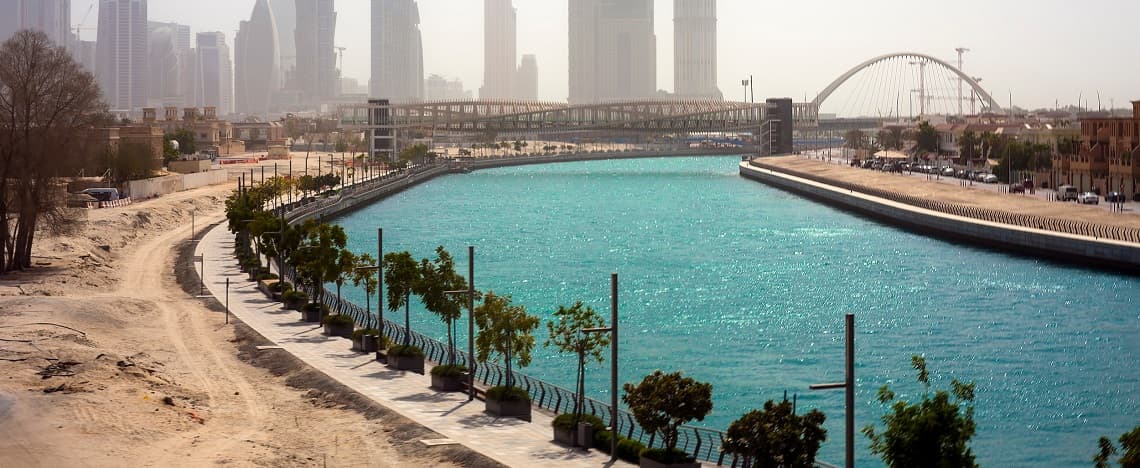 How Can Tourists Explore the Canal?
The canal has a constant flow of water, which stagnates via sensors whenever there is a yacht nearby; hence, taking a tour on a yacht would be ideal to see the entire canal at once. There are also five pedestrian bridges, which you can cross on foot, all located at different and significant points in Dubai.
How Many People Do the Authorities Expect to Come to the Canal?
The canal is visited by nearly 6 million people per year. Not only can one rent a luxury yacht to ride through the canal, but you can also charter a yacht and live on board while enjoying the spectacular views of the city.